A Home Away From Home
Hawthorne House
Let us curate the perfect Hawke's
Bay-cation…
just for you.
Hawthorne House offers the perfect base from which to explore Hawke's Bay wine and food country. We're just minutes from some of the region's best wineries, artisan food producers, cycling trails and golf courses and conveniently just 25 minutes from the airport and the Art Deco beauty of Napier.
Whether you have never visited the region, or if you have been here many times, our network of contacts gives us the unique opportunity to build you a personalised, off the beaten path experience you will never forget.
Simply tell us what you love and let us devise a plan – we ensure  you will experience this region like never before.
Māwhero Room
Stunning super-king corner room 30m2 (320 sq ft) with 3.7m (13ft) ceilings and period features.
Kākāriki Room
Delightful queen bedroom 24m2 (260 sq ft) with 3.7m (13ft) ceilings and period features.
Kikorangi Room
Stunning super-king room 26m2 (280 sq ft) with 3.7m (13ft) ceilings and period features.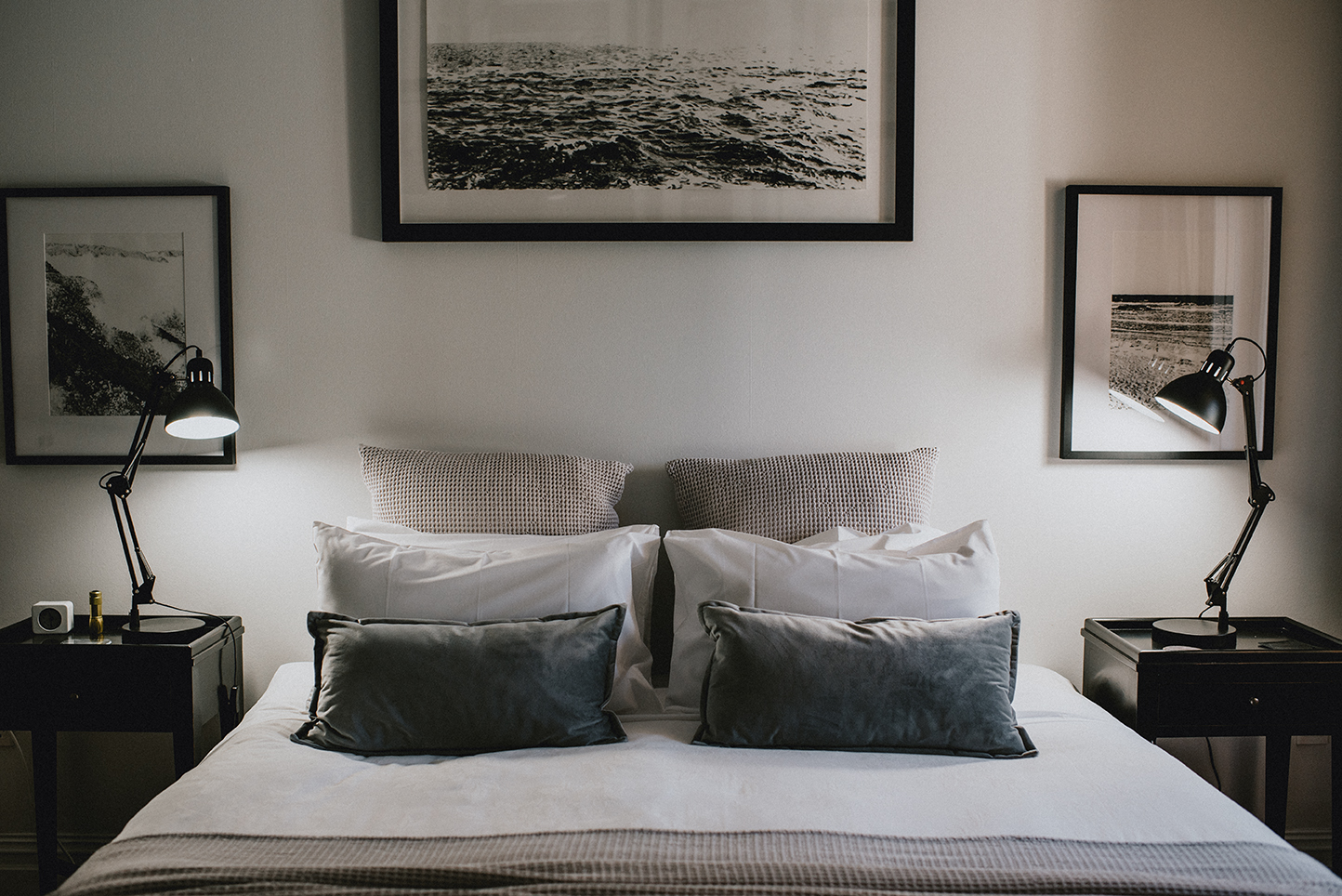 Pango Room
Stunning super-king room 26m2 (280 sq ft) with 3.7m (13ft) ceilings and period features
What an amazing experience!
We chose Hawthorne House because of its beautifully restored, tastefully decorated rooms, wonderful gardens and excellent location but what really makes this place special are Peter and Paul the amazing owners! Nothing is too much trouble. They are amiable, knowledgeable and so welcoming. You really feel like you are staying with friends. The delicious breakfast each morning (of quality, locally-sourced produce) was a real highlight. We are definitely looking forward to returning. Don't look any further! This is the place to stay!!!
A long weekend in Hawke's Bay for us both, staying at Hawthorne House, was a surprise Christmas gift from my husband. From the moment we arrived, our every need (and more) was catered for exceptionally well by our gregarious and generous hosts, Peter and Paul, in their tastefully and beautifully decorated heritage home with stunning artworks, in beautiful surroundings. Peter's knowledge and relationships with local food growers and artisans (and foods sampled for breakfast), vineyards and other places of interests was exceptional and his suggestions and advice added further to our great experience of Hawke's Bay. What more could you ask for? Thanks for a memorable occasion guys!
We stayed at Hawthorne House for a belated 25th anniversary celebration and it surpassed our highest expectations. Peter and Paul's hospitality was simply superb and their personal touches made our stay truly one to remember forever. Our room was warm, cosy and comfortable in the wintery weather and we felt cocooned in luxury and indulgence - we definitely hope to return well before the next significant anniversary comes along.
Paul and Peter have created a luxurious yet relaxing environment with a spacious beautifully restored country house full of character with a breathtaking collection of art, elegant furniture and decor. The large rooms have every detail thought of and needed for a very comfortable stay with ensuite. Heated bathroom floor, generous snacks and complimentary minibar. All around you, beauty, style, music, lovely large garden and the hosts ensure complete privacy while warmly welcoming you. They are charismatic and jovial and the generous full breakfast service is a symphony in itself! Crystal, linen, silver...and beautifully cooked with all local and organic produce .
Excellent hosts, beautifully refurbished grand old house, wonderful breakfast. My husband and I look forward to returning.
What you Get
Amenities, services, & travel guide
A selection of complimentary local wines, beers, ciders and fruit juices in your minibar fridge
Complimentary gourmet snacks including La Petite chocolate
En-suite bathroom with "Real World" organic body and hair care products
Hawthorne Coffee Roasters plunger coffee and a selection of Zealong teas
Superbly comfortable beds to sink into after a hard day's sight-seeing or shopping
Visit Hawke's Bay in style
Get to know the region like a local - let us tailor a weekend package just for you.
1420 Railway Road South, RD11, Hastings, Hawke's Bay