YOUR HOSTS
Peter and Paul
Peter and Paul welcome you to their beautiful home, Hawthorne House, situated in the heart of Hawke's Bay and in the middle of this renowned wine region. Set on approximately 13 acres, the property is an oasis of calm and the ideal getaway for those seeking rest and relaxation.
Their backgrounds are in education, fashion and food here and in the UK. They whakapapa to Christchurch and Leeds but have spent 20 years in Auckland running their own businesses. They moved to Hawke's Bay in 2019 to pursue their passions for hospitality, gardening, heritage … and food and wine.
They are avid collectors of art – paintings, photography, glass, sculpture and ceramics. They love the opportunity to display their collection at Hawthorne House. They are happy to talk with you about the works, many of which have been created by some of Aotearoa's most highly regarded contemporary artists.
Hawke's Bay as a region is renowned for its world class vineyards, restaurants, things to do and stunning scenery. They are sure you will find lots to explore and enjoy.
If you are feeling energetic, there are plenty of local walks and cycle ways to be discovered or maybe a round of golf at the renowned Cape Kidnappers Golf Club is all the exercise you need!
There are local beaches and, of course, plenty of vineyards that await your attention.
Peter (the bald one) and Paul (the curly-moustached one) look forward to welcoming you to their stunning home.
Reviews
9.8/10 Booking.com Travellers Review Award 2021
 History
Hawthorne House 
1906 to present day
Built at the start of the 20th century, the house was previously the residence of a Hastings doctor. Located on a corner block close to the racecourse in Hastings, no expense was spared in the house's construction. Building work took over a year to complete, with all the stained glass being manufactured in London and shipped out via steamship, and all the timber cut locally with mouldings hand-shaped by local craftsmen.
On the 3rd February 1931, Hawke's Bay experienced a deadly earthquake measuring 7.8 on the Richter scale. With a wooden structure, the house withstood the quake, and any fires in Hastings were quickly doused using water from the city's aquifer.
The site upon which the house now stands was originally the Borthwick freezing works, one of the largest employers in Hawke's Bay at that time. It too was destroyed by the earthquake and lay in ruins for many decades. What was the original pumphouse is still on the site, as are some of the foundations of the freezing works. Being around half a metre thick, the foundations survived 'the big one' with just a few cracks. The freezing works had its own railway platform. This is still in place, and now overlooks a large duck pond.
In the late 1960s, the site was cleared and the house was moved here from its original location. The house was sawn into three, loaded onto trucks and moved from Hastings. At the time, it was one of the largest house moves ever seen in the area.  In 1975, the house was purchased by a local family who lived there for some 20 years.
In the mid-1990s, new owners added ensuite bathrooms to the bedrooms and opened up Hawthorne House as a boutique bed and breakfast venue. In 2006, the owners added pergolas and a three-bedroom house which was once the manager's accommodation.
In 2019, Peter and Paul purchased Hawthorne House and have given the property an extensive interior 'face-lift' including painting and decorating all rooms, upgrading internet, other services and amenities; adding their extensive collection of mid-century furniture, art, glass, sculpture and ceramics.  As custodians of this historic villa, they welcome you into their home and provide you with a unique country house meets mid-century meets art collection experience.
Be prepared to be indulged!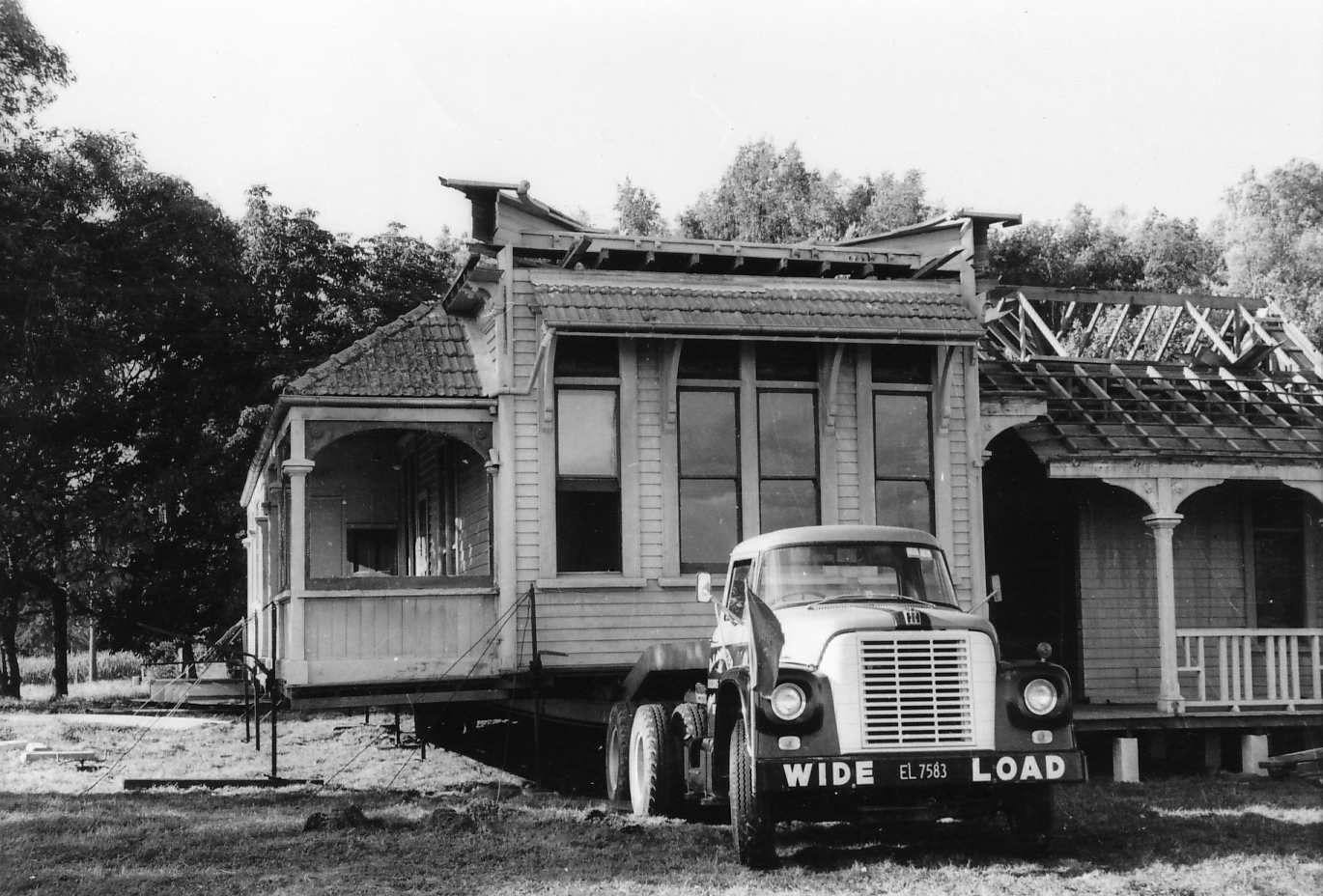 Visit Hawke's Bay in style
Get to know the region like a local – let us tailor a weekend package just for you.
Information
Location & nearby attractions
Hawke's Bay is absolutely brimming with interesting things to do. Whether you are into food, wine, shopping, sports or arts & culture, there is plenty of something for everyone.
Have a Question?
Policies & FAQ
Cancellation policy
Due to our intimate size, cancellations affect us significantly. The cancellation fees will not apply if we are able to replace the booking. All cancellations must be made in writing to stay@hawthorne.co.nz
1. Guests can cancel free of charge until 30 days prior to arrival.
2. Cancellation within 11 to 30 days of arrival date will result in a charge of 50% of the total booking price.
3. Cancellation within 10 days of arrival date will result in a 100% forfeit of the total booking price.
4. Any outstanding balance owing will be charged directly to guests' credit card.
We recommend you have a comprehensive travel insurance policy so you are covered in the event of loss of deposit or holiday payment through cancellation, as well as for personal belongings and medical.
Check-in & check-out
Our standard check-in time is 3pm and our standard check-out time is 10am. Variations to these times may be available on request and are accommodated where possible. Please email stay@hawthorne.co.nz to discuss your requirements.
COVID-19 update
1. For bookings made directly via the Hawthorne House website, email or phone:   Should New Zealand move to an alert or traffic light level that would prevent guests from travelling from different regions within New Zealand to have their stay at Hawthorne House, we will allow all bookings to be postponed to new dates (where possible) or cancelled without charging our guests any penalties. 
2.  For bookings made via third-party channels (such as booking.com, Luxury Escapes or travel agencies etc):  Should New Zealand move to an alert or traffic light level that would prevent guests from travelling from different regions within New Zealand to have their stay at Hawthorne House, you will need to make postponements or cancellations via the booking channel that was used to make the booking and you are bound by the postponement or cancellation clauses of these relevant third-party channel.
Learn more about what we are doing to keep you safe during this pandemic here
General
– Parking available on-site at no charge.
– We are unable to cater for children under the age of 16 years of age.
– No pets or animals are permitted at all on the property.
– No parties are permitted at all on the property.
Payment
Visa & Mastercard credit cards are accepted.
– Guests may pay full accommodation amount by bank transfer at time of booking. If you want to pay by bank transfer, please contact stay@hawthorne.co.nz  to make arrangements.
– Bookings will not be confirmed until payment is cleared.
– Credit card payments are transacted securely with encryption through a certified PCI compliant payment gateway.
– Tariff includes the New Zealand Goods and Services Tax (GST) of 15%.
Privacy policy
We respect your privacy. Any information collected will not be viewed or sold to anyone and will be used only by Hawthorne House for the purpose of managing your experience as a guest of Hawthorne House.
Sustainability
We take sustainability seriously.
Learn about how we are doing our bit for the planet here.
WiFi
WiFi is available at Hawthorne House in all the bedrooms. Coverage and speed is limited due to the nature of the rural location. It is not necessarily suitable for streaming videos or music.